The Canadian wildfire season typically runs from May through October. However, this much destruction this early in the season is rare. Across the country, several provinces and territories are experiencing a severe wildfire season, and the effects are already widespread. The unprecedented wildfire season has already burned over 9 million acres of land, well above the 40-year historical average pace for an entire season. Canada spends about $1 billion annually combatting wildfires.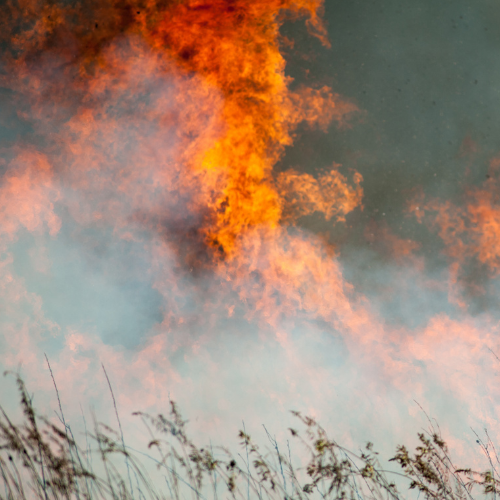 However, indirect costs may rise to several billion dollars yearly from property loss, damaged infrastructure, industrial shutdowns, evacuations, health-related expenses, and economic losses in various sectors, including tourism, forestry, and energy. With over 400 active fires nationwide, this year's fires have surpassed last year's total, with Quebec currently battling numerous out-of-control blazes. This May has been unusually dry and warm for the region, creating hazardous conditions for a forested area prone to fire. Many of these fires were started by lightning at the beginning of June.
As of June 8th, the wildfires have burned over 1.1 million acres in Quebec, breaking the record amount of 865,000 acres burned in 1991. There are currently over 150 fires burning in south-central Quebec, many of which are not contained at the moment. Current June projections indicate the potential for continued higher-than-normal fire activity across most of the country throughout the 2023 wildland fire season due to ongoing drought and long-range forecasts for warm temperatures. During July, wildfire potential is expected to expand into Yukon, although the eastern edge will recede from western Quebec into central Ontario.
As wildfires burn in Quebec, much of the smoke drifts into portions of the United States, spiking air quality levels. These fires will likely continue to burn over Quebec into the summer as they are in remote, heavily wooded areas, and most of our firefighting efforts are focused on saving homes and properties, most of which are farther away from the more significant fires.
Air quality alerts have been issued for millions of residents across the United States. Fifty-seven million people across nine states are experiencing 'unhealthy' air quality. Wildfire smoke contains very tiny particulate matter, or 2.5 micrometres in diameter — the tiniest pollutant, about 1/20th the width of a human hair, yet also the most dangerous. When the air quality falls to these levels, healthy individuals may experience difficulty breathing and throat irritation outdoors. New York City and areas in New England could see some improvement in air quality Thursday and Friday, as a shift in the winds will direct the smoke toward southern Ontario, Ohio and Pennsylvania. However, conditions could worsen around Toronto, Pittsburgh, Cleveland and Detroit. By the weekend, air quality could decline again over the mid-Atlantic and New England as winds send smoke farther east.
If the wildfires have impacted your business, stay diligent and call ServiceMaster Recovery Management today to have a professional team help you with any fire or smoke damage needs. Call us at (855) 642-2444.