Our Locations
Our Recovery Management Services Are Wherever You Are
ServiceMaster Recovery Management (SRM) is the only commercial restoration provider that offers a truly proactive approach to disaster preparation and restoration. We are also a provider with more equipment and resources than any of our competitors and we are always ready to get to work on your recovery at a moment's notice. With over 400 commercially certified locations across the country, you can be sure we will respond to your disaster quickly, effectively, and efficiently.
Get Help Now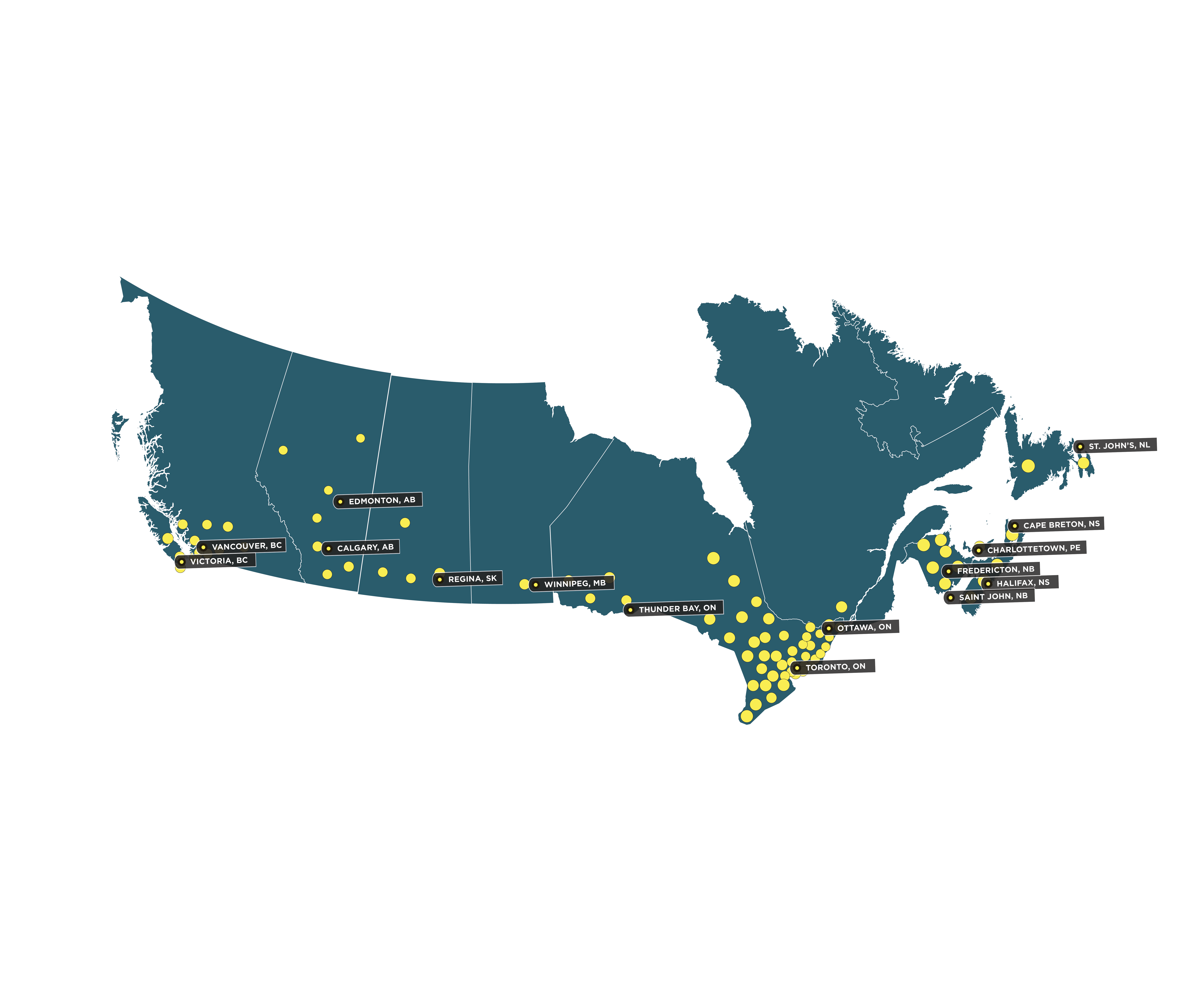 Unparalleled Resources & Reach Back Capabilities
SRM helps to reduce stress and control costs using our unparalleled resources and reach-back capabilities. This scalable solution provides more equipment than any other restoration company while maintaining scalability and cost control.
When your facility is impacted by a large-scale disaster such as a tornado, hurricane, large fire, or catastrophic flooding, you need a partner with the resources and capabilities to handle the entire loss, no matter how large. SRM has engineered a disaster recovery network that allows for the most efficient use of available resources and reach-back capabilities. This means as a client you receive a partner who has more resources and capabilities than any other company. No other provider has the equipment or personnel available through the SRM network of over 400 locations.
Our reach-back capabilities allow SRM to seamlessly scale to meet the needs of any size loss while at the same time protecting clients from excessive charges due to equipment mobilization. From large-scale generators capable of powering entire worksites to semi-trailer mounted extraction units, SRM has more large-scale equipment than any other company.
Reduce your yearly property restoration costs while maximizing efficiency by having a single-source partner for all of your restoration needs, regardless of size.
Ready to Respond to Disasters Large & Small
Being prepared for large-scale disasters is critical to a successful disaster recovery plan. However, having a reliable, cost-effective solution for smaller losses is also important. Many restoration companies simply cannot provide efficient response to both large and small losses, so they either decline smaller losses altogether, requiring the client to use another provider, or they over-respond by mobilizing far too many resources at the customer's expense.
When engineering our Advanced Recovery Program, we recognized that neither of these situations was acceptable for our clients. We understand that clients need a solution that is available for all size losses while avoiding the excessive charges caused by mobilization efforts that do not align with client needs.
If you're ready to protect your business and its future, Get Help Now from our recovery management service professionals.