For the most part, a large loss is precisely what it sounds like - it's any situation where there's been a significant amount of damage. Large loss refers to any situation in which the entirety of a property – whether residential or commercial, such as an office building, condo building, or warehouse - is destroyed, including its assets and inventory. A large loss involves property damage, which usually requires complex repairs to restore the structure to its original state. When the damage to the structure or contents is considered extensive, it may be regarded as a large loss. In addition, a large part of business operations is halted due to the damages sustained, making expediting the restoration process critical for the business's survival.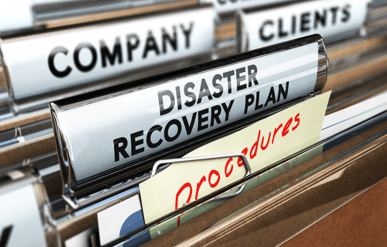 Determining whether damage constitutes being classified as a large loss or not isn't just dependent on the amount of money involved; it varies greatly per situation. The actual dollar amount of damage to the structure and contents does not solely determine a large loss. Unfortunately, no set of rules determines what constitutes a large loss, but several factors aid with deciding.
These circumstances can include the following:
• A significant area or portion of the structure has been affected
• The majority of the structure needs to be replaced
• A large part of the business will be paused until the damage is repaired
Damage results in a very complex set of repairs to restore things to their original state
Large loss insurance claims implicate policy limits. These claims typically involve multiple parties, complex legal issues, tens of thousands of discovery documents and a multi-year litigation trajectory. While commercial claims may be hundreds to thousands of dollars, large loss claims exceed that. For some, amounts can hit six digits to even millions. Due to the extent of the damage, the claims become more complex than routine ones. More must be investigated and reviewed for an accurate and fair outcome.
Prepare for a Large Loss
The best defence is a good offence when keeping your commercial property safe. When a disaster strikes or natural events such as hurricanes, earthquakes, floods, or fires affect your business, you must be prepared. First, you should learn what is and isn't covered by your insurance policy. Also, a trusted and experienced restoration partner is essential and can simplify the process during such a difficult time.
At ServiceMaster Recovery Management (SRM), adequate preparation is the best way to help minimize the extent of damages when disasters strike. That's why we offer the industry's only Pre-Disaster Program. Our Pre-Disaster Program provides unrivalled value to our commercial clients before, during, and after a property loss. We tailor our recovery solutions to the unique needs of each property, and we focus on developing plans that help to minimize risk, limit claim severity, and significantly reduce the interruption to your business. SRM believes in investing in the future and has the people, technology, resources, and systems to deliver a unique program.
Clear, Concise & Transparent Communication With SRM
Large loss restoration projects are highly complex and involve many components and moving parts. From scheduling to equipment, personnel management to site logistics, each aspect must be managed correctly, appropriately documented, and effectively communicated. Effective communication is the only way to eliminate confusion for all parties. SRM has developed the most sophisticated yet simple communication methods to ensure everyone involved in the restoration is kept up-to-date and adequately informed. This communication eliminates confusion by providing timely information on all aspects of the project. Every part of your restoration is documented and communicated continuously to all stakeholders. In addition, our standardized reporting means you receive the same information in the same format, no matter how many properties you have. Each and every project follows the same protocols and procedures. This standardized approach saves you time and further eliminates confusion.
Eliminate confusion and save time with the best large loss reporting available. At ServiceMaster Recovery Management (SRM), we understand having the equipment and capabilities to complete a job is only part of what it takes for a successful commercial restoration. We know success depends on clear, concise communication from the very beginning of the project to the final invoice and completion of the job. For this reason, we have dedicated extensive time and resources to developing the best project communication and large loss reporting available. From customized client portals, which include all relevant documents and information, to project documentation and daily project manager reports, every aspect of our large loss reporting has been designed to eliminate confusion, save clients time, and minimize potential discrepancies—our dedication results in the industry's most influential large loss reporting.
WITH SERVICEMASTER RECOVERY MANAGEMENT BY YOUR SIDE, YOU WILL ALWAYS BE PREPARED FOR THE UNEXPECTED. TAKE THE FIRST STEP TODAY TOWARD PROTECTING YOUR PROPERTIES TOMORROW.